Preschool
The preschool program responds to this Mission Statement by being a sign of God's presence in Broken Arrow. Through our presence and example we evangelize to our community. We support family life and encourage the development of teachers and families involved in the program. Our individual sharing of our time, talents and treasure in the program provides the gift of an Preschool to our whole community.

The St. Benedict's Preschool program is one of the many activities of the parish that is called upon to support the mission statement. One of the ways that we fulfill this mission statement is by educating the pre-school children (ages 2-4 years) of the parish and the surrounding community as well as providing their first exposure to a Catholic education.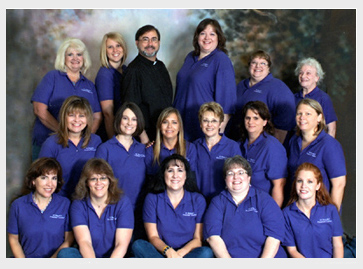 We as teachers are all chosen to be a part of the program, not just for professional excellence, but also for the ability to share the Catholic faith with our pre-school children in appropriate ways. For this reason, all teachers shall demonstrate by their attitudes, words, action, and the integrity of their lives that they support the beliefs and values of the Catholic Faith.
The following shall serve as guidelines as to how we will share the Catholic faith with the children in the St. Benedict's preschool program.

A daily Catholic/Christian Lesson will be provided to each class by an additional teacher. This teacher shall follow the current guidelines set by the Diocese and incorporate traditional Catholic prayers such as the Our Father, Hail Mary, sign of the Cross, along with other Christian prayers and stories appropriate for pre-school children.

Classroom teachers shall provide the same Christian atmosphere at the appropriate times such as prayer before meals and religious holidays (i.e. Christmas and Easter). Prayers shall begin with the Sign of the Cross as this is a visible sign of our Catholic Faith to the community we serve.
The direct line to the preschool is 918-455-5851 School is in session Tues, Wed, Thurs, from 9:30 to 2:00pm.